Work with me
Travel and photography have always been a big part of my life and I love sharing my stories with the world. My online travel journey started on a sunny spring day in 2018. That's when the name I, Wanderlista was born, and when the first story was published on this travel blog.
But besides sharing stories through text, I've also always loved telling stories through photographs. So much so, that I received a bachelors in photography in 2013.
I am based in Gothenburg, Sweden and take every chance I get to travel. In 2019 I travelled full-time through South-East Asia and shared my stories from the adventure on my Instagram and on my blog.
I, Wanderlista is a travel blog dedicated to travel lovers and photography enthusiasts. For those who go in search of unique destinations, authentic experiences and travel stories from around the world. People who want to see the world a little bit differently and take beautiful pictures while discovering its precious corners.
Why partner with me?
I, Wanderlista has a strong community of engaged modern world travellers who love adventure and get inspired by unique destinations, experiences, places and hotels.
By partnering with me, you'll be able to reach thousands of these eager explorers.
Together with my skillset – captivating storytelling, inspiring photography and my knowledge of social media, blogging and SEO – I'll help you not only bring your story to life but also have it rank highly in the search engines.
My audience
I, Wanderlista has a reach of over 130,000 curious and engaged travellers who are young, based in developed countries and eager to explore the best destinations and experiences. My biggest audience is from the USA (at 33%) and their main interests are in travel, photography and outdoors.
All data is taken from Google Analytics.
Brands I've worked with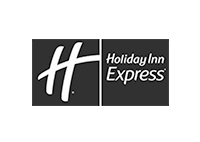 Get in touch
I'd love to hear from you and see how we can achieve your vision together.
Send me an email at hello@iwanderlista.com and I'll be in touch.
My rates are available upon request.
Patricija